Being children, we usually have great dreams, very very great. We believe we can surely fullfill them one day because we haven't known the power of "reality".When you are a little older, "reality" steals into your ideological sphere gradually and makes you know its existence. it tells you it'll beat you down one day. It doesn't move temporarily just because you haven't formed a threat now. It believes a cruel truth: the higher the up, the greater the fall. Now you know you ought to minimize your great dream to medium size. But there is still a warrior in your heart, waving the banner of defeating reality, leading the Dream Corps to fight on.
When you are a little more older, in your adiaphorous pure land come the sounds of bugles and drums from the Reality Kingdom. The war between the two sides having been waited for twenty years breaks out evetually. Like the Yang Army Crops, the Dream Crops are defeated! The Reality Crops needn't celebrate their victory ,for their victory is taken for granted.
In the thousands of years of man's history, the Reality Crops rarely fails. Only the stalwart dreamers fight against the reality to the end. To some dreamers, the longer they fight the more seriously they injure. But a small number of them who success finally leave their marks in this real-life battlefield.
The strong Dream Crops inside me has losed many battles. In the latest battle, my worrior and his comrades were beaten down by reality! He was seriously wounded, he began to ask himself : Did it have any significance fighting like this? Was not surrendering to reality better than fighting on the battlefield everyday? 99 percent people in this society have become captives of reality in their early youth, was not it good? After a long time, everyone will forget this soldier ever fights for him everyday in his heart f. The soldier is forgotten, he builds a gravestone for himself, sleeps silently with a tired heart in the hearts of everyone. He knows his owner will never need him again.
I'll declare in a very loud voice to the Reality Kingdom, my warrior is only temporarily beaten down and lost. Listen to me, you devils of reality! My warrior wants me to tell you he will be back, in Arnold Schwarzenegger's tone " I'll be back!"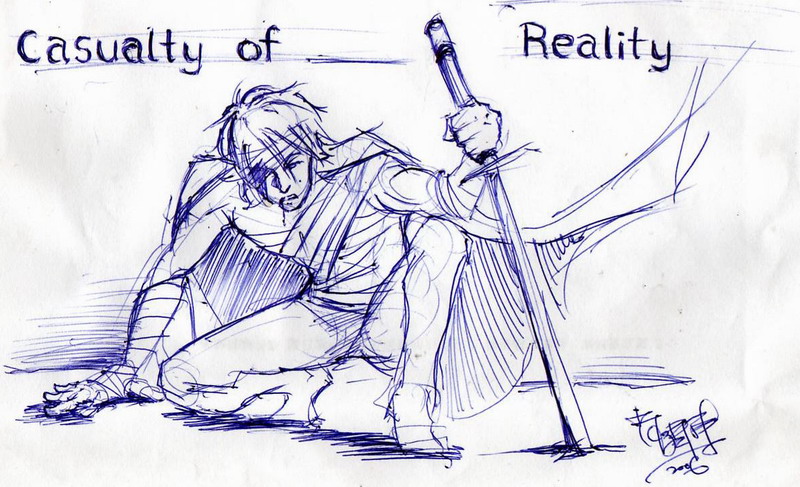 Last edited by on Wed Dec 05, 2007 9:06 pm; edited 2 times in total
banlong, xie xie ni

without u, we will not be able to understand in details what peter wrote in his BLOG !! u r the best, gal !!
Another bright imaginative ideas of Peter about dream & reality

Sometimes, I wondered how he can think of such ideas....! He's really so talented!!
That's why Peter has long forehead than others since it has many creative ideas inside. HAHAHA



Posts

: 537


Join date

: 2007-10-21


Location

: Indonesia, Surabaya



everyone, I'm so sorry to tell you that I've missed a paragraph of this diary!
Now I add it in the translation.....
Peter writes very well in this paragraph.

---
Permissions in this forum:
You
cannot
reply to topics in this forum