credit : baidu post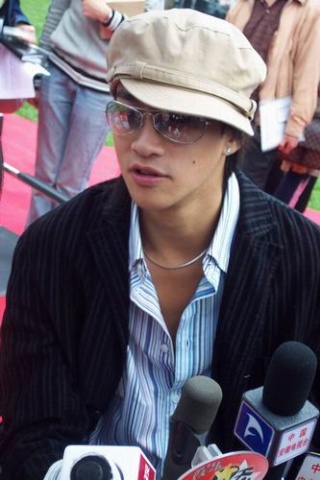 07/12/13 何润东舍百万酬劳 回台湾跨年
07/12/13 自由时报
何润东原本为了今年该在何处跨年大伤脑筋,最后却一位台湾粉丝的信所打动,决定舍弃百万酬劳,独留台湾陪歌迷跨年。
今年台湾、中国、香港、马来西亚都邀请何润东参加跨年,上周他跟经纪人还开了近1小时的会,但因台湾粉丝的一封信,让他下定决心回台,「虽然你在中国很红、粉丝很多,但也不能不顾台湾!我们很在乎你。」看得何润东感触良多。
3年没在台湾跨年,何润东准备精彩内容,他将带领鼓手秀一场「鼓舞」!并与乌克兰美女一起在"空中漫舞」
English translation :
He Rundong abandons millions of payment and returns to Taiwan for New Year's Eve
He Rundong is greatly troublesome thinking about where he should spend the New Year's Eve. However, finally moved by his Taiwan fan's letter, he decides to abandon millions of payment, and keeps accompany his fans to spend the New Year's Eve in Taiwan.
This year Taiwan, China, Hong Kong, and Malaysia all invite He Rundong to
participate in New Year's Eve show. Last week, he had a nearly one-hour meeting to discuss this matter with the manager, and because of a Taiwan fan's letter saying "although you are so popular in China very popular, and have lots of fans, but we are in Taiwan also care much about you", he finally confirmed that he would return to Taiwan. It seems that He Rundong is greatly touched .
Not spending New Year's Eve in Taiwan for 3 years, He Rundong will prepare a splendid show. He will lead the drummer "Gu Wu" ! And will perform "flying in the air dance" together with pretty females.
See the pix here :

http://peterho-sunnyplace.pforum.biz/other-events-f17/26-dec-07-new-year-eve-performance-drum-rehearsal-t147.htm#758
Last edited by on Wed Dec 26, 2007 3:54 am; edited 2 times in total



Posts

: 537


Join date

: 2007-10-21


Location

: Indonesia, Surabaya



yes, Peter is able to play drum. But I have never seen him dancing...



Posts

: 218


Join date

: 2007-11-08



i would love to see him dance.......... i hope he can dance with me




Posts

: 40


Join date

: 2007-11-26


Age

: 28


Location

: CALIFORNIA



He'll be tied up high in the air again for the dance show. We know he's afraid of height, but still doing this stunt. I guess he's all out to overcome his fear!



Posts

: 72


Join date

: 2007-11-18




I never see Peter playing drum.

I never see Peter dancing.......

So, I really want to see how good he is.
tumn tumn, I think our Peter has managed to overcome his fear of height.
He wants to try something new ! ! ! I just hope that he could be himself.



Posts

: 537


Join date

: 2007-10-21


Location

: Indonesia, Surabaya




---
Permissions in this forum:
You
cannot
reply to topics in this forum