Source of News: http://www.herundong.com/shownews.asp?id=145
何润东变身"一日爱心店长" 为留守儿童捐献五万

人民网娱乐讯 12月27日,[MusicRadio音乐之声.我要上学DoReMiFaSol爱心义卖活动经过轰轰烈烈的全国路演辗转回到北京,并以明星担任"一日爱心店长"的全新方式让爱心继续。下午14时,一身优雅绅士装的"优质偶像"何润东、佩戴"恒信I Do店长"胸牌,风度翩翩出现在北京新中关恒信店铺中,以"一日爱心店长"的身份主持店铺营业,并将所得营业收入全部捐献给儿基会,用于"春蕾寄宿制学校"的建设。

  当天活动开场,"店长"何润东优雅地出现在京城媒体面前,举手投足大有店长风范。媒体自然不会放过机会,旁敲侧击地问何润东是否平时会留意钻戒――尤其是婚戒时,何店长毫不扭捏地回答"当然呀",他笑着解释道,虽然目前还没有可以送婚戒的对象,但是自己早就开始注意钻戒的款式,以备需要时从容面对,不会措不及防。随后何店长仔细在恒信柜台细细挑选,终于选中一款自己最为满意的I Do婚戒,并发挥他完美身材的优势,即兴上演钻戒秀。

  何店长坦言自己本人十分喜欢钻饰,平时也都会佩带钻石耳钉,加之喜欢画画,十分希望有机会能参与到钻饰的设计与制作中。于是恒信负责人大方地表示,恰巧有几只未制作完成的I Do钻戒,力邀何店长一同参与完成最后的制作。得知能参与钻戒制作,何润东兴奋之极,在专业技术人员的指导下,他认真细致地完成了钻戒的镶嵌工作。

  随后,何店长以自己的名义现场捐献五万元现金,作为"春蕾寄宿制学校"基金。何润东表示,能如此亲历亲为参与公益活动,自己不仅感动其中,而且很有意义。他希望通过MusicRadio音乐之声"我要上学DoReMiFaSol"大型公益活动激发整个社会对留守儿童更多的关注,能够让更多孩子距离上学的梦想越来越近。
Translation:
HE RUN DONG TRANSFORMS INTO "ONE DAY COMPASSIONATE SHOPKEEPER" CONTRIBUTES 50,000 YUAN FOR BOARDING KIDS.
People's Daily Online Entertainment News on 27th December reports, MusicRadio's Sound of Music, "I Want To Go To School DoReMiFaSol" compassionate charity bazaar activity returned to Beijing after a large-scale nationwide road show, and used a brand new way to continue the passion by having celebrity to hold the "One Day Compassionate Shopkeeper". At 2pm, the stylish dressed gentleman, "Excellent Quality Idol", He Run Dong, wearing "HIERSUN I Do Shopkeeper" chest sign, with elegant demeanor appeared at Beijing's new hit interest Hiersun store as a "One Day Compassionate Shopkeeper" status to manage the store's business, and to donate all proceeds from sales to the Children Foundation Group, for use in building the "Chun Lei Boarding School".
That day when the activity began, "Shopkeeper" He Run Dong elegantly appeared in front of the national capital media, raised his hands to invest showing a demeanor as a shopkeeper. The media did not miss the opportunity to ask He Run Dong whether if he would normally pay attention to diamond ring – particularly for marriage. Shopkeeper He without hesitation answered, "Certainly." He explained with a smile that although at the moment there was no target to give the wedding ring yet, he had already begun to pay attention to the designs of wedding rings, to get prepared when the need comes, to confront easily, before it was too late. Thereafter, at the Hiersun's counter, Shopkeeper He carefully selected, and finally picked a selection of his most satisfied I Do marriage rings, and expressed its superior perfection, performed an impromptu wedding ring show.
Shopkeeper He frankly expressed that he was personally very fond of diamond ornaments, normally would also wear diamond earring, plus he was very fond of drawing, extremely hoping that he would have the opportunity to participate in designing and making of diamond ornaments. Hence, the Hiersun's person–in-charge generously expressed that by coincidence there were a few incomplete I Do diamond rings, and invited Shopkeeper He along to participate in completing the final production. Learning that he could participate in manufacturing of the diamond rings, He Run Dong was extremely excited. Under specialized technical staff guidance, he seriously and carefully completed the diamond ring inlay task.
Soon after, at the scene, Shopkeeper He contributed cash of 50,000 Yuan on in his account, as "Chun Lei Boarding School" fund. He Run Dong expressed, that being able to experience and participate in public welfare activity like that, he was not only moved, but also given him significant meaning. He hoped that through MusicRadio's Sound of Music, "I Want To Go To School DoReMiFaSol" large-scale public welfare activity would stimulate the entire society's attention towards the boarding children, to enable the dreams of more distant children going to school to be closer.
PS:
banlong
or if anyone who can read chinese and finds that my translation is wrong somewhere, please let me know.



Posts

: 72


Join date

: 2007-11-18




tumn tumn
, good job !!
Peter's showing up for lots of charitable events these days.
Hope that Peter will find his target soon ....

tumn tumn ,
in fact I also translated this news (it's another report, I think). here it is:
He Rundong became shopkeeper to show diamond ring ,said that temporarily has no young lady to present wedding ring
Sina entertainment 07/12/28
Sina entertainment news , "MusicRadio" of The Central People's Broadcasting Station does not forget her social responsibility as a state-level media since it began broadcasting in 2002 . Up to the present, while welcoming the 5th birthday of this channel, the public welfare motion initiated by "MusicRadio",namely "I wanna go to school", also entered its 5th year. The fifth year "I wanna go to school" placed its focus on the"remaining children "whose parents work afar and appealed to the community to give these children more attention and loving concern.
  In the national stirring "street show" activity, numerous stars join to offer their compassion. Now He Rundong also won't be backward, he became the shopkeeper of "Hiersun I Do", contributed business income of a day to the "remaining children ".
  On December 27, "MusicRadio • I wanna go to school" / DoReMiFaSol charitable bazaar returned to Beijing after a stirring national "street show"and continued by a brand-new way called "one day's shopkeeper for love". 14:00 pm , the " high quality idol" He Rundong, with graceful gentleman's suits and chest sign of "Hiersun I Do ", appeared in Beijing Zhonggnan Branch of Hiersun. As "one day's shopkeeper for love", He Rundong managed shop business and contributed his income completely to Children's Foundation for construction of " Chunlei Boarding school"
  On the same day, at the beginning of the activity, first, "sunlight DJ" Zhang Yingying of MusicRadio awarded Chief Brand Officer of "Hiersun I Do",Song Yunpeng, a honorary certificate, to thank Hiersun international diamond organization I Do for its enthusiastically supporting the large-scale public welfare activity "I wanna go to school" of this year. Then, Shopkeeper He Rundong gracefully appears in front of the national capital media , his manner just like a real shopkeeper. The media certainly couldn't let the opportunity off, they insinuated to him whether he paid attention to diamond ring --- especially wedding ring. Shopkeeper He
Replied " certainly !"in least coyly. He explained with smile that
although there was no GF to give wedding ring, he adverted to diamond ring's style for a long time to prepare for "time of need". Afterward Shopkeeper He chosed carefully in Hiersun counter, finally selected a section of most satisfied I Do wedding ring , and displayed it through his perfect stature.  
Shopkeeper He spoke frankly that he liked diamond ornaments a lot and usually wore diamond earring. In addition, fond of drawing , so he hoped to have a opportunity to participate in the design and manufacture of diamond ornaments. Therefore the head of Hiersun liberally invited He Rundong to choose a pleasing section of I Do diamond ring , let Peter sign on the scene and engraved his signature on the diamond ring by a professional. Then Shopkeeper He fully displayed his eloquence, auctioned this I Do diamond ring which had his autograph and selected by himself. The surrounding audience raised hands to bid up. Finally a beautiful lady fans got the ring by 25,000 Yuan high prices. In order to let more people pay attention and participate in the public welfare utility, the organizer I Do indicated that another diamond ring with He Rundong's autograph would be exhibited in Hiersun I Do "I wanna go to school" public welfare counter and sold by auction in the "loving consignment shop" of Taobao net . At the same time, I Do official website (www.hiersun-ido.com/) would open the link "He Rundong diamond ring public welfare bid column", the participants could get prompt news from the column.
  Afterward, Shopkeeper He contributed 50,000 Yuan cashes as the fund for "Chunlei Boarding school"in his own name. He Rundong indicated that it not only moved himself but also a meaningful thing to participate in public welfare activity personally. He hoped that the large-scale public welfare activity"I wanna go to school / DoReMiFaSol"launched by MusicRadio would stimulate the whole society to give " remaining children" more attention and let the children's dreams of going to school get more and more nearer.
  The MusicRadio hoped to arouse more media's senses of responsibility by its own media strength ,The charitable bazaar activity "I wanna go to school" was only a means to transmit the compassion, they expected thatthrough unceasing endeavor of all kinds of community strength whose representative like I Do, more "Chunlei Boarding school" could be established , the note of care and love be transmitted to every corner where needed.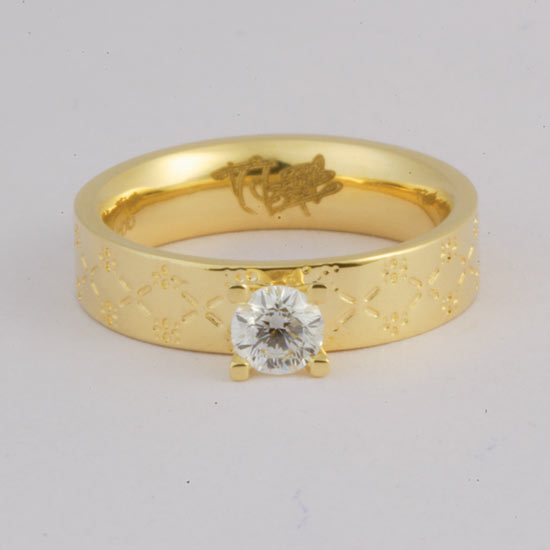 so we have two translation. one is from People's Daily Online Entertainment and the other from Sina entertainment

Hello
banlong
, thanks for ur translation too. Both articles look so identical!

That's the ring with Peter's name engraved on it? I cud only recognise the word "He" on the ring.



Posts

: 72


Join date

: 2007-11-18



banlong wrote:
The surrounding audience raised hands to bid up. Finally a beautiful lady fans got the ring by 25,000 Yuan high prices.


banlong
, thanks for ur translation.....

Now, I know who the lady is.....(in 1st post, pic no. 3).
The ring chosen by Peter is nice..... someway looks like LV ring.
Talking about rings, don't u guys notice that Peter nowadays is not wearing any rings? Years back, I often see Peter wear 2 or 3 rings (I'll find piccies later)
yes Peter like wearing silver ring. And one of his rings he wears is presented by his fans. Peter said that his fans would be happy to see him wearing this ring.
tada.... I found the piccies. (since it's about ring I'll post it here, hope u don't mind, gals!)
See... he used to wear more than 2 rings....years back. Looking at his hairdo, it's in 2005/6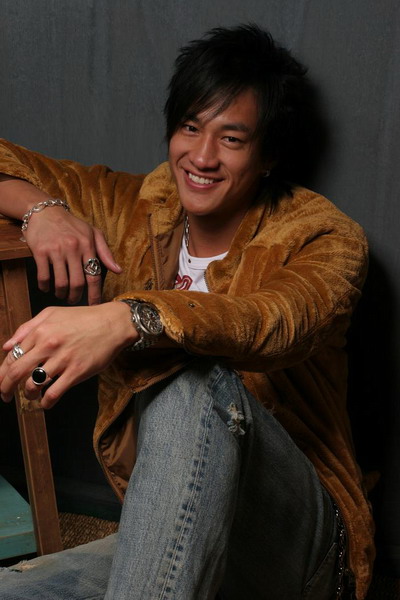 the rings fit his slender fingers.

---
Permissions in this forum:
You
cannot
reply to topics in this forum