The ceremony of Taiwan Golden Horse will open soon.
Let me congratulate my friend Penyuyan becoming the candidate of Newcomer Award.
I think I also deserve an award called "the best groomsman" .I will be the only person keeping single after a couple of years.
In the last couple of years, my friends get married one by one and I have been the groomsman for countless times.
All my friends have left this "bachelar's island" by luxuriant yatch except me.
Gradually there is only me staying on the island . I have to eat bark.alone all my life.
The worst of all is that they didn't tell me "he who becomes groomsman three more times will be bachelar" till I have been groomsman for numerous times!
God! Is that true?
I have been groomsman for six more times! I will never get married even in the other life!
During your life, you'll see your friends experiencing different phases.
In the last several years, all of my friends began to get married. Some of them were too careless to adopt safety measures so they had to get on the car first then pay the excess fare.
Now some of them are embarking on divorce.
My eldest sister told me, all of her friends were at the stage of remarriage.
Therefore I hope you friends think twice before you get married. Otherwise I will go bankrupt for giving presents!
My closest friend will eventually leave the "bachelar's island" next mid-january.
His name is Asan mentioned in my previous article about "The Iron Triangle".
He also played in my MV "the year when we are seventeen".
They have invited expert on wedding photography to take some "normal" photos.
I took some "particular" photos according their demands as a sop.
Note:
The theme of my photographic work is "Vampire".
The female dracular bite the male dracular then their blood blend together, namely "the blood bond".
They'd rather use the word "Scared Ceremony" than "wedding" becourse the former is the special word used by Vampire family.
They like these photograph a lot. But I told them not show these photos to their eldership especially the concept of Vampire. Or the eldership must hit me with their slippers..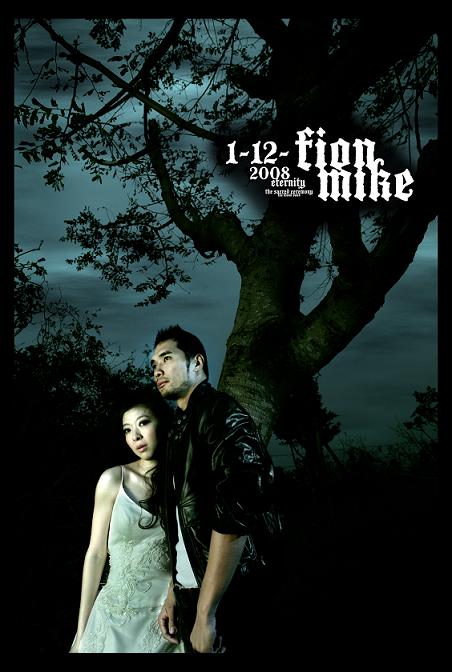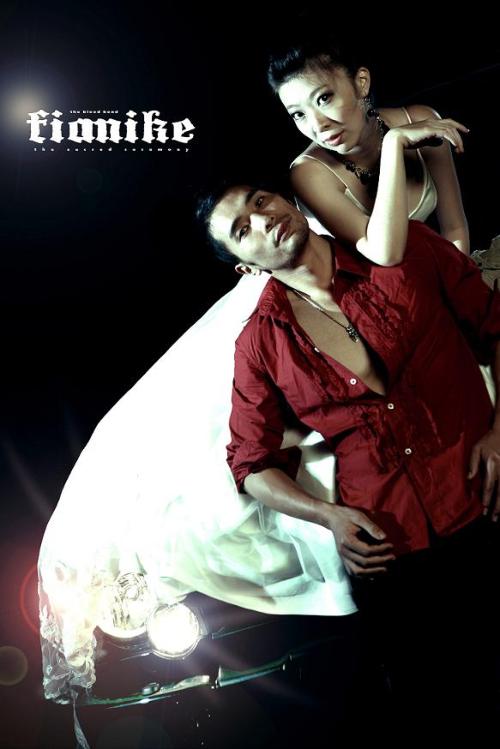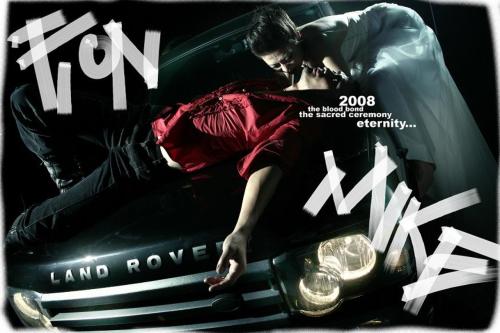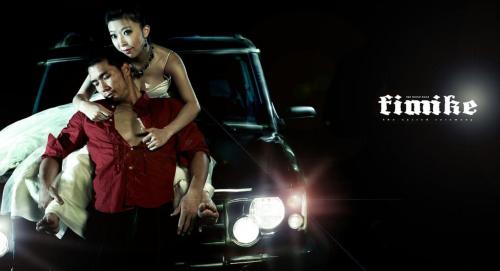 Last edited by on Tue Dec 18, 2007 6:14 pm; edited 2 times in total



Posts

: 218


Join date

: 2007-11-08





once again....reading peter's blog makes me put a BIG smile on my face

He's so creative and funny ...!!! Really enjoy his stories.
Thankssss,
banlong
for your effort to share it in English




Posts

: 537


Join date

: 2007-10-21


Location

: Indonesia, Surabaya



oh !! really thanks banlong !!!



Posts

: 132


Join date

: 2007-11-02



Hahahaha!!!It's so funny...Peter really has unusual thoughts..Reading this part:
Therefore I hope you friends think twice before you get married. Otherwise I will go bankrupt for giving presents!
, really hurt my stomach because overdo laugh...First I thought he'll give wise advise for his married friends, but in the end...ha3!!!
And then, about the pictures. They are Peter's artwork??? Wow!!! Zhen lihai!!!
Salute for Peter..He's very telanted...Make me like him more!!
Banlong
, thank u very much for the messages in english...They are precious for me [hug banlong

]



Posts

: 154


Join date

: 2007-10-21


Age

: 33


Location

: Indonesia, Jakarta



i support you, banlong!!! XD



Posts

: 43


Join date

: 2007-11-12


Age

: 27


Location

: Singapore




---
Permissions in this forum:
You
cannot
reply to topics in this forum